Every DeWitt watch is produced in-house by hand in limited edition or small series, with the emphasis placed on quality, exclusivity and skilled craftsmanship.
A
Swiss Watchmaking
Manufacture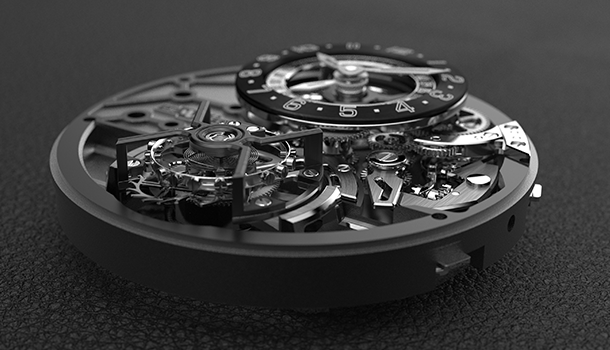 DeWitt was born of one enduring desire: to create handcrafted, exceptional, and innovative Master Complications. Founded by Count Jérôme de Witt in 2003, the manufacture Haute Horlogerie has handcrafted a reputation for incomparable Swiss luxury watchmaking through a constant pursuit of excellence.
A DeWitt watch is immediately recognizable. By combining the most elaborate complications with a respect for time-honored watchmaking traditions, Jérôme de Witt has invented creative designs that are second to none. At once modern and timeless, innovative and classic, beautiful and unexpected, DeWitt's hand-crafted watches artfully defy expectations. To own one is to own a piece of Swiss watchmaking's past, present, and future.
Jérôme de Witt's inherently inventive spirit led him to found the DeWitt watch manufacture nearly two decades ago. A direct descendant of Emperor Napoléon, King Jérôme of Westphalia, and King Léopold II of Belgium, he possesses innate respect for ancestral heritage that is evident in every watch mechanism he innovates. Jérôme de Witt's vision was to create a different kind of high-end watchmaking manufacture – one that brings together exceptional technology with noble techniques. DeWitt watches are not simply timepieces, but individual works of art that prove that time is a luxury.
Each time piece is created in a constant search for beauty,
outstanding quality, and the most advanced horological innovations.

Incomparable Savoir-Faire
Each and every DeWitt watch is meticulously, artfully, and expertly handcrafted at its fully independent manufacture in Geneva, Switzerland. An extremely well-trained and specialized team of passionate watchmakers ensures the precision and excellence of all master complications.
By crafting only around 500 watches every year, DeWitt is able to maintain an attention to detail and dedication to excellence that is unmatched. Nearly every watch is unique. This allows the brand to put its innovative spirit and technical savoir-faire on full display and create an entirely unique experience for our customers.
From design through production and quality control, every step of the luxury watchmaking process takes place at the DeWitt Manufacture. This includes handcrafting its movements and dials in-house, an extremely complex process that requires great technical know-how. In fact, DeWitt is one of only a few watchmaking brands that manufacture their dials in-house.
DeWitt's innovative spirit is evident in the numerous patents and technical innovations that are born in the DeWitt Manufacture. Each watch is placed under the exclusive supervision of a single watchmaker to guarantee quality, exclusivity, and craftsmanship to anyone who wears a DeWitt watch.
The DeWitt Museum is the perfect illustration of this very special link
with the history of watchmaking machinery and Jérôme de Witt's passion for.
Home to Watchmaking Traditions
Innovation and tradition are at the heart of DeWitt, and nowhere is this more evident than in the DeWitt Museum. An homage to watchmaking history, it's home to one of the world's largest collections of watchmaking tools.
Over 250 objects dating from the 18th and 19th centuries are on display at the museum, where Jérôme de Witt's respect for traditional expertise is evident in every carefully curated and perfectly preserved historical engine.
The DeWitt Museum retraces almost three centuries of handcrafted watchmaking, including some of the first rose machines that were used to create the art of guilloché engraving.